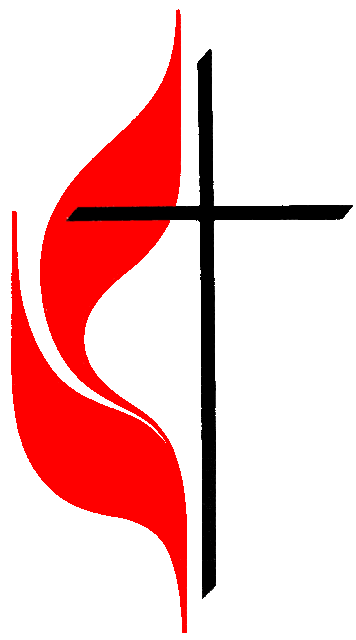 We are a church in the heart of the community,
with the community in its heart.
Cheverly
United Methodist Church
Thy Kingdom Come
From the Pastor's Pen (Archives)
Jesus came to reintroduce the kingdom reality of all of God's sons and daughters. God, whose Holy Spirit resides in us, wants to move through us. Our challenge is to allow God to use us.
​
Have you ever wondered why we don't see signs and wonders today? Do you think that those manifestations of God ended when the disciples died?
​
God is still moving. Below is a video teaching by Rick Renner which highlights the experiences of Martin Luther and John Wesley. Their ministries were filled with signs and wonders. What God did then, God is doing now. God desires to do it through you and me.
​
Pastor Lillian
​
A Reflection by Pastor Lillian
Halloween-
To Observe or Not to Observe, That is the Question for Christian Families
Even with the presence of COVID-19, numerous families are busy planning their halloween festivities. Driving through the neighborhood, numerous houses are decked with ghosts, ghouls and goblins. Well, this year, I want to ask Christian families, " do you know about the history of Halloween?"
​
Halloween was derived from the Celtic festival of Samhain. It was on that day when the Celtics believed the dead could return to the earth. The people would wear disguises and light bonfires. They would wear disguises so that the dead would not return to torment them for a day. Related to the term bonefires, it was at bonfires that animal bones and crops were burned to repel ghosts. Bonfire is thought to be related to the term, bonefires, where people would burn the bones of animals to ward off evil spirits.
​
As a way to counter the pagan observance, in the eighth century, Pope Gregory III established, Halloween (All Hallow's Eve), in order to remember Christian Saints who had been martyrd.
​
Even today, Halloween is an important sacred day for people practice the religion of Wicca. For them it is a day to celebrate death. Christians would do well to reexamine their participation or observance of this pagan holiday.
​
But Pastor Lillian, 'Why?'" "It is only a little fun. What is the big deal?" God never wanted people to communicate with the dead. It does not give glory to God and can open us to a part of the spiritual realm we do not need to engage. It is not something Jesus would do.
​
As a parent, we have all made decisions we may have later regretted. When we know better we can do better. Here are some scriptures and resources that provide more information. Even if you are a little skeptical of what this pastor has written, do your own research. You have nothing to lose and freedom to gain.
​
Learn more:
Jack O'Lantern
https://www.britannica.com/story/why-do-we-carve-pumpkins-at-halloween
lick here to add your own text and edit me. It's easy.
2021 A New Year Begins....

2020 will be a year that we will not quickly forget. It has been a hard year. COVID-19 has affected all of us. We have lost loved ones and know people who were, and are, affected by the virus. COVID-19 affected all areas of our lives - church, school, family gatherings...everything.
​
Beloved, we have crossed over into a new year. Come what may, we have the opportunity to choose how we will face this year. Beloved, please choose to trust God even in these challenging times. Everything depends on our trusting God. Things may or may not get better quickly. Yet, God still remains on the throne and everything, even the Coronavirus, has to bow its knee to Jesus our Lord. As Christ followers, we walk by faith and not by sight. Times like these remind us of our need to flex our faith muscles even more.

As you enter into the new year I want to invite you to do the following:

1. Determine that Distractions Won't Interfere with Your Walk with God!

2. Observe daily prayer. The following link contains information on Methodist Prayer, as practiced by John Wesley. Daily prayers are provided for morning, midday, evening and night sessions. There is also information for the Friday Fast. (Yes, historically, Methodists do fast.)

https://www.methodistprayer.org/morning

3. Observe a weekly fast day - Fasting is abstaining from something in order to give attention to God. During the time of the fast, we focus our attention on God in prayer and listening for God's voice and direction. Fasting is a process of humbling oneself in order to hear God more intimately. Fasting can be observed in various ways. It can include fasting one or multiple meals for one day, or a type of food, or meat, time on personal devices, social media, etc. Please do not begin fasting food without first checking in with your doctor. If you want to get closer with God and gain more spiritual power, fasting is highly recommended. Here is information about the Wesley Fast. (Again, Methodists do fast)

https://www.methodistprayer.org/wesleyfast
​
4. Worship weekly - Worship is every week at 10AM. Now that it is getting colder, virtual worship will be the way we connect.
​
While I can't tell you everything that will happen in 2021, there is one thing I can say. With God, 2021, is going to be good.
Pastor Lillian
Pastor's Summer Reading List
Defeating Strongholds: A Believer's Guide to Breaking Strongholds of the Mind by Rebecca Greenwood
​
Forgiveness by Rodney Hogue
​
Liberated: Set Free and Staying Free From Demonic Strongholds by Rodney Hogue
​
​
How to be An Antiracist by Ibram X Kendi
​
The Fast Metabolism Diet: Eat More & Lose More Weight by Haylie Pomroy
​
Prince George's County and the Civil War: Life on the Border by Nathania A. Branch Miles, Monday M. Miles and Ryan J. Quick
​
The Color of Compromise: The Truth About the American's Church's Complicity in Racism by Jemar Tisby
​
Life Without Lack: Living in the Fullness of Psalm 23 by Dallas Willard
Let Justice Roll Down Like Water, And Righteousness Like an Ever Flowing Stream - Amos 5:24
As this reflection is being written, the world continues to reel in response to the death of George Floyd at the hands of the Minneapolis, Minnesota police officers. This area is experiencing the 8th day of protesting. Like you, I have been jarred by the images of that fateful 8 minute 46 second video, the mass protests, riots and burning cities. Like you, the images of similar videos haunt me. Like all of you, my emotions have run the full gamut, from tears and sadness to the disbelief that something like this has happened again. Like many mothers of sun kissed sons, I've prayed, 'God, please protect my sons. Keep them safe.' Like you, I've asked, 'What's going on- Ahmaud Arbery, Breonna Taylor? The list is just too long.
​
The issue we currently face is not a Democratic or Republican issue. It is a sin problem framed in the hatred or mistreatment of individuals based on their color. The sin of hatred in the form and nomenclature of racism has threatened the fabric of this nation for a long time, really from its inception. There is only one race-human. The construct of race was created to justify the dehumanization of others based on color. Acts of the Apostles 17: 26-28, records,
"From one man he made all the nations, that they should inhabit the whole earth; and he marked out their appointed times in history and the boundaries of their lands. God did this so that they would seek him and perhaps reach out for him and find him, though he is not far from any one of us. For in him we live and move and have our being. As some of your own poets have said, 'We are his offspring.' [b]
What would happen if we each were able and willing to honor every person as we would want to be honored? What would happen if we loved others as we love ourselves? What is God expecting God's sons and daughters to do in interactions with others? What would Jesus do? As a person of faith, 'what does the Lord require of you and me? To do justice, love kindness and walk humbly with our God. ' Micah 6:8
The issue is not a Democratic or Republican issue. It is truly a sin problem. The sin of racism has threatened the fabric of this nation for a long time, really from its inception. Beloved, there is only one race-human.
​
As a multi-cultural church family, we have not shied away from open and hard conversations about racism, prejudice, implicit and explicit bias, white privilege, and internalized oppression. Cheverly United Methodist Church has hosted talks by the Rev. E. Michelle Ledder, General Commission on Religion and Race, Freedom Rider, Ernest "Rip" Patton, and studies including "Multi-Cultural Conversations." The Police Chief's Advisory Board, on which I serve, participated in a department implicit bias training. More work remains to be done. If true peace is to happen, the extra work has to be done. We will have to continue to work and pray to be the change we want to see. We have made great progress. We still have miles to go before we are done.
​