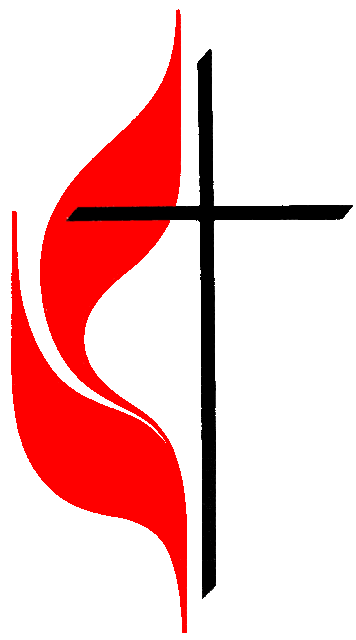 We are the church in the heart of the community,
with the community in its heart.
Cheverly




United Methodist Church
BACK TO CHURCH SUNDAY
September 18, 2022
10AM
10AM
Worship is on-site and on-line
​
​

​
Westward Road Returns to CUMC October 9, 2022
Church Conference
November 5, 2022
10-11:30AM
More Information will be forthcoming
Upcoming Events
Westward Road
Sunday Morning Concert
October 9, 2022
10AM

Worship Concert will be in the Parking Lot. In the event of inclement weather, worship will be in the sanctuary
October 12, 2022
6510 Landover Road, Cheverly, MD 20785
11AM-10PM
Mention Cheverly UMC and the church will benefit from your purchase
November's Month of Thanksgiving -
Thanking God for 80 years in Ministry
All Saints Day Remembrance
Sunday, November 7, 2022 - 10AM

October 31, 2022
6-8PM
Trunk or Treat
Church Parking Lot


Save the Date
Saturday, November 13, 2022 - 80th Anniversary Luncheon
11AM
​
​
Sunday, November 14, 2022
Homecoming and 80th Anniversary
Worship Celebration @ 10AM
​
​
​
​
​
Serving God by Serving Others
CUMC served God by serving others, spring 2022, by distributing 100 boxes of food to community neighbors. Thank you for your generosity.
On Friday, March 8, 2022, a tractor trailer truck from Blessings of Hope in Leola, PA, brought a truck load of food to be delivered and distributed by Cheverly UMC and First Hyattsville UMC.
​
First stop for delivery was Cheverly UMC. The delivery continues the CUMC's commitment to address food insecurity in our area. The delivery included snacks for lunches for unhoused county residents as well as 100 boxes of food that were distributed to the families of Gladys Noon Spellman Elementary School and residents of the Cheverly Station Apartments.
​
On Friday, May 27, 140 boxes of food accompanied by bags of meat, were distributed to Gladys Noon Spellman Elementary. Thanks to everyone who made this food ministry possible. Special thanks to the National Black Church Initiative for its significant donation.
​
On Friday, June 10, 2022, 100 GNS families received additional food - eggs, potatoes, arugula, aparagus, carrots, string beans. On Saturday, we were able to distribute 35 boxes of food and bags of polish sausage to families at the Cheverly Station Apartments.
​
Pastor Lillian
Blessings of Hope tractor trailer parked on
Forest Road in preparation to unload the food.
Boxes of snacks that will be used for
lunch our weekly
lunch making for unhoused individuals
​
Tractor trailer parked on Kilmer for
delivery for Gladys Noon Spellman
Elementary
Ms. Deborah Oshin, School Liaison, Blessings of
Hope Driver and Pastor Lillian standing by
boxes that would be picked up by parents at
dismissal.
FAITH FORMATION
OPPORTUNITIES
Children's Sunday School from 9-9:45AM On-Line & In Person on each Sunday
For more information contact Cheverly@cheverlyumc.org
Ways to Support Ministry and Humanitarian Aid in the Ukraine
The United Methodist Church provides numerous ministries in the Ukraine and neighboring countries through the United Methodist Committee on Relief (UMCOR). Here are some ways that you can help people in the Ukrainian as well as refugees.
We are all a part of God's multi-colored people. How do we live together?
Wednesday Night Bible Study
Hard Questions of the Faith
Starting September 23, 2022
7-8PM
Thursday Evening Prayer Begins Again on Thursday, September 22, 2022 at 7PM on YouTube and Facebook
Here are some prayer petitions
Adult Sunday School
Sunday @

1PM
On Summer Break until September 22, 2022
​
Anti Racism Sunday School
Faithful Anti-Racism: Moving Past Talk to Systemic Change by Christina Barland Edmondson & Chad Brennan
​
The topic is not going away....
Here are two resources to use in order to further gain tools to use in the conversation about race.
​
Podcast from Christianity Today
​
​
Zoom Link Information
​
Hi there,
You are invited to a Zoom meeting.
When: Sundays 01:00 PM Eastern Time (US and Canada)
Register in advance for this meeting:
https://us02web.zoom.us/meeting/register/tZUvcOirrD0pHNZnR6Z7FZ9x26KFBTtfubwT
​
After registering, you will receive a confirmation email containing information about joining the meeting.
​

To see the additional videos that were discussed in previous Zoom Adult Sunday School study classes on Racism, learn more specifics about Drive-In Worship or other activities, go to: www.cheverlyumc.org- Conversations on Race page.

Repentance for personal, congregational, corporate and national sins and God's forgiveness

For God to destroy this Coronavirus - God, we thank you that at the name of Jesus every knee will bow and every tongue confess that Jesus is Lord. That includes this virus (plague) . A prayer: "Coronavirus, bow to the Christ and cease from your plan, in the name of Jesus. Heal our land Lord. Please heal our land."

Continued Recuperation and Healing for Michelle H
​
Healing Prayers for:
Yolanda M., Harold B, Ann, Charlie and (lift up others now). In the Name of Jesus, we arrest any spirit of infirmity attacking their bodies. We bind and rebuke all infirmity in the name of Jesus.

Comfort for those who mourn

Communities negatively affected by extreme weather, floods, fires, etc.

Protection and salvation for family,
friends and loved ones.

Strength and protection for all front line workers - Doctors, nurses, hospital staff, fire departments, police, etc.

God to heal this region and nation of violence, hatred, terrorism, racism, etc.

Wisdom, Knowledge and Discernment for all of our elected officials

Protection for this nation, our communities, our elected officials, our families

God's will be done in and through Cheverly UMC
​
God's will be done in Ukraine and all the nations of the world
​
Prayers for the United Kingdom and the Royal family at the heavenly transition of Queen Elizabeth
​
Safety and strength for Christians in places where persecution exists.
​
Prayer for God to protect this nation's borders
​
​
Closing Prayer: (by Dick Eastman, Pres. Evey Home for Christ.)
Father, I ask for open hands to minister the gospel. Father, I ask for open doors to spread the gospel. Father, I claim open minds to receive the gospel. Father, I claim open hearts to embrace the gospel. Father, I claim open heavens that the gospel may run swiftly.

Feeding God's People
You are invited to a scheduled Zoom meeting.
Topic: Wednesday Evening Bible Study
Time: Jun 8, 2022 07:00 PM Eastern Time (US and Canada)
Every week on Wed, until Jun 29, 2022, 4 occurrence(s)
Jun 8, 2022 07:00 PM
Jun 15, 2022 07:00 PM
Jun 22, 2022 07:00 PM
Jun 29, 2022 07:00 PM
Please download and import the following iCalendar (.ics) files to your calendar system.
Weekly: https://us02web.zoom.us/meeting/tZckdO6orTkpE9HP4LkBJewOhGrLCay5DsSX/ics?icsToken=98tyKuGrpzgtGteXsxCCRpwqHYjCKPTztnpej_p1rEvJCAJ5ZxTZPsVQHpF-CY30
Join Zoom Meeting
https://us02web.zoom.us/j/83937032395?pwd=ZmhpVTJiVll4YVdyaXdZcFRINVg2Zz09
Meeting ID: 839 3703 2395
Passcode: 803278
One tap mobile
+13017158592,,83937032395#,,,,*803278# US (Washington DC)
+19292056099,,83937032395#,,,,*803278# US (New York)
Dial by your location
+1 301 715 8592 US (Washington DC)
+1 929 205 6099 US (New York)
+1 312 626 6799 US (Chicago)
+1 669 900 6833 US (San Jose)
+1 253 215 8782 US (Tacoma)
+1 346 248 7799 US (Houston)
Meeting ID: 839 3703 2395
Passcode: 803278
Find your local number: https://us02web.zoom.us/u/kcuOFxzxRr
The Cheverly UMC Help-by-Phone Center is closed. Food is still available from other sites.
In Need of Food

Call
Help-By-Phone Food Pantry Number
301-699-9009
Cheverly UMC Community




Food Give-Away





Sandwiches/Meals Prepared for Distribution to Homeless Neighbors in Prince George's County


2022
8,000 lunches and counting



Thanks to the Members and neighbors for generous donations of meat, cheese and snacks. Sincere appreciation goes to First UMC of Hyattsville for their weekly donation of 50 sandwiches. Thanks also for the many volunteers who have helped us make more than 12,000 lunches. Thanks also to the CUMC

youth and their families for preparing peanut butter and jelly sandwiches for meals. Thanks also to all of our great volunteer sandwich and lunch makers.





To give to this effort, hit the donate button at the top of the page and designate Coronavirus Outreach



Each week, donations of meat, cheese, chips are always needed and appreciated. To donate, please contact pastor@cheverlyumc.org to coordinate drop off of supplies or leave the items in the refrigerator.

Christmas Food Baskets for Gladys Noon Spellman Elementary School Families 2021
Committed to addressing food insecurity, Cheverly UMC provided Christmas food bags 25 families.
Bro. Mason and Sis. Joyce Love and Pastor Lillian deliver food to Mrs Deborah Oshin, at GNS Elementary School on December 22, 2021
Delivering Gifts to Homebound Seniors in Cheverly
Luke and Kent deliver quilts and Christmas care packages to Seniors in Cheverly on December 18, 2021 (Great T-Shirts)
​
Twenty-two individuals received special Christmas gifts.
In Case You Missed Last Sunday's Worship Celebration. Videos from previous Sundays can be found on the Chevery UMC

YouTube and Facebook Pages

.
The Giese and Jones families contributed 20 turkeys so that GNS families could have a good Thanksgiving
The Stewarts, Esther Woodworth and Mirna Castillo deliver turkeys to GNS
Volunteers roll quilts and fill boxes with Christmas gifts for church and community Senior Saints and homebound individuals. Special thanks to Danielle Giese and Cate Abbott for coordinating this project.
Dropping off food to Gladys Noon Spellman Elementary for the Thanksgiving Holiday
Nick and Mayumi provided 7 turkeys to make Thanksgiving special for GNS families
More than 100 families received Thanksgiving Baskets which included holiday fixings and a fowl - turkey, two chickens, duck, or Cornish hens.
UMC in Mission
Coronavirus Crisis
For more info visit the "Opportunities to Serve Page."
Faith is a Lifetime Journey
Children are invited to grow as Christ followers each Sunday. Young and old alike, praise the name of the Lord.
WELCOME
Worship with us
10:00AM
Sundays
Pastor Lillian Smith
​
2801 Cheverly Avenue
Cheverly, MD 20785
301-773-1314