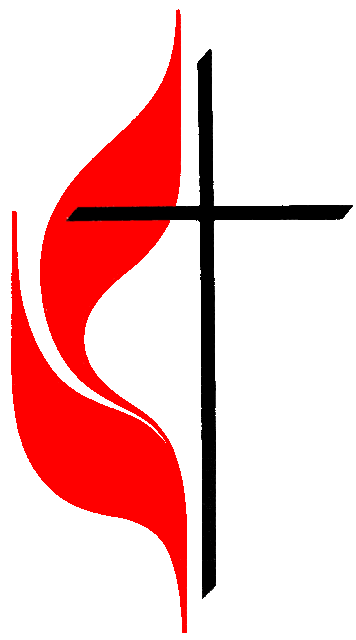 We are a church in the heart of the community,
with the community in its heart.
Cheverly
United Methodist Church
"The Church in the heart of the community with the community in its heart"
​
​
​
​
Worship with Us
10AM Live Worship in the Parking Lot or in the Sanctuary if it rains
and on Facebook and YouTube
​
​
​
Re-broadcast at 1PM Service
sermonbyphone: 301-279-0567
​
​

YOUTH BONFIRE
Saturday, October 30, 2021
7-9:30PM
Cheverly UM Church Parking Lot

TRUNK OR TREAT
Sunday, October 31, 2021
6-8PM
Church Parking Lot

Zoom Cooking with Cheverly Chef Neville Nugent, Owner of Mad Cow Grill and Unforgettable Flavors Catering

Wednesday, September 8, 2021 @ 6PM
Trunk or Treat
Sunday, October 31, 2021
Candy will be distributed in the church parking lot between 6-8PM
Cars decorated with positive messages are asked to be parked and ready in the lot by 5:30PM and have candy for about 300 children.
Chef Neville Nugent teaches a cooking class from his back yard kitchen. Great Experience!!!!
FAITH FORMATION
OPPORTUNITIES
Below are photos from the last cooking class! We have a whole new class of new chefs who have learned from one of the best. Thanks, Chef Katie.
Children's Sunday School from 9-9:45AM in First Floor Recreation Room
Fridays of Prayer and Fasting
We are all a part of God's multi-colored people. How do we live together?
Adult Sunday School
Sunday @

1PM
Begins on Sunday, September 12, 2021
​
Anti Racism Sunday School
Topic - How Can Christians Discuss All Things Race, including CRT
​
​
The topic is not going away....
Here are two resources to use in order to further gain tools to use in the conversation about race.
​
Podcast from Christianity Today
​
A video by Allen Parr is below this article.
​
Zoom Link Information
​
Hi there,
You are invited to a Zoom meeting.
When: Sundays, 01:00 PM Eastern Time (US and Canada)
Register in advance for this meeting:
https://us02web.zoom.us/meeting/register/tZUvcOirrD0pHNZnR6Z7FZ9x26KFBTtfubwT
After registering, you will receive a confirmation email containing information about joining the meeting.
​
​

To see the additional videos that were discussed in previous Zoom Adult Sunday School study classes on Racism, learn more specifics about Drive-In Worship or other activities, go to: www.cheverlyumc.org- Conversations on Race page.

​
​
​

1. Repentance for personal, congregational, corporate and national sins and God's forgiveness

2. For God to destroy this Coronavirus - God, we thank you that at the name of Jesus every knee will bow and every tongue confess that Jesus is Lord. That includes this virus (plague) . A prayer: "Coronavirus, bow to the Christ and cease from your plan, in the name of Jesus. Heal our land Lord. Please heal our land."

3. Continued Healing for Michelle Harrison, and (lift up others now). In the Name of Jesus, we arrest the spirit of infirmity attacking her body. We bind and rebuke all infirmity in the name of Jesus.

4.Comfort for those who mourn

5. Communities negatively affected by Hurricane Ida

6. Protection and salvation for family,
friends and loved ones.

7. Strength and protection for all front line workers - Doctors, nurses, hospital staff, fire departments, police, etc.

8. God to heal this land of violence, hatred, terrorism, racism, etc.

9. Wisdom, Knowledgement and Discernment for all of our elected officials

10. Protection for this nation, our communities, our elected officials, our families

11. God's will be done in and through Cheverly UMC
​
12. God will be done in Afghanistan
​
13. Safety and strength for Christians in Afghanistan and other places where persecution exists.
Closing Prayer: (by Dick Eastman, Pres. Evey Home for Christ.)
Father, I ask for open hands to minister the gospel. Father, I ask for open doors to spread the gospel. Father, I claim open minds to receive the gospel. Father, I claim open hearts to embrace the gospel. Father, I claim open heavens that the gospel may run swiftly.

2021 Commitment to Mission and Ministry
​
Now is the time to sign up for ministry and mission. Please click on the links below to volunteer for ministry and pledge financial support for God's ministry. For more information, email pastor@cheverlyumc.org
​
Wednesday Night Bible Study Returns September 15, 2021 at 7PM.
Book featuring a chapter written by Pastor Lillian, available on Amazon
Whether on-site or virtual, church is still open, alive and serving Christ and the Community
Stop Asian Hate Vigil in
Legion Park
March 27, 2021
Above: Town Councilmember Amy Fry welcomes everyone to the vigil she organized. Below: PG County State's Attorney, Aisha Braveboy encourages those present to Stop Asian Hate. CUMC Member Dottie Li, County Council Rep. Jolene Ivey and Pastor Lillian also participated.
CUMC in Mission and Ministry Snapshots
Cheverly UMC in Mission in Mexico
Cheverly UMC in Mission Outside the Church Walls through Financial Support of Missionaries Miguel Mairena and Nan McCurdy who serve in Mexico.
CERT Chairperson, Marvely Nettles, being surprised by the Channel 7 recognition for her efforts and leadership.
Feeding God's People
CERT & Friends celebrate the $2,000 check from Eastern's Automative Group to aid the CUMC/CERT food on-going outreach
County Rep. & Pastor Lillian taking a break from passing out information. The Representative from the Office of Community Outreach distributed Census and Voter Registration information.
Food for a Give-Away at Cheverly Village Apartments
December 2020
CERT & Cheverly UMC Community




Food Give-Away




To Date:




More than 903 Bags of Groceries

Given to Families In Need





Sandwiches/Meals Prepared for Distribution to Homeless Neighbors and DC Ministry Partners as Part of Coronavirus Outreach




2020-




5,306 Sandwiches


5,141 Lunches
2021
9,500+ Lunches



Thanks to the United Methodist Men for their generous donation of meat, cheese and snacks to last a few weeks. Thanks to the CUMC

youth and their families for preparing peanut butter and jelly sandwiches for meals. Thanks also to Ruth, Janet, Marvely, and SachaJane





To give to this effort, hit the donate button at the top of the page and designate Coronavirus Outreach



Each week, donations of meat, cheese, chips are always needed and appreciated. To donate, please contact pastor@cheverlyumc.org to coordinate drop off of supplies or leave the items in the refrigerator.

Chris, Nigel and Pastor Lillian taking a photo after picking up 53 boxes of produce and multiple crates of milk from Community UMC in NE, DC. The three packed cars of food were distributed to the Cheverly Community on July 18, 2020 in the Church parking lot and at Cheverly Station.
Songbird and Author, Doreen Vail leading worship in the parking lot on July 19, 2020
In Need of Food
Call
Help-By-Phone Food Pantry Number
301-699-9009
Hours: M, T, W, F from Noon-2PM
In Case You Missed Last Sunday's Worship Celebration. Videos from previous Sundays can be found on the Chevery UMC

YouTube and Facebook Pages

.
Cheverly UM Women feeding families at Gladys Noon Spellman Elementary School
Sandwich Making Fall 2020
Summer Worship Series with Doreen Vail
July 19, 2020
UMC in Mission
Coronavirus Crisis
For more info visit the "Opportunities to Serve Page."
Cheverly UMC United Methodist Women, worked with Mirna Castillo to help feed Glady Noon Spellman Elementary families on July 22, 2020
Mr. Donald Whitehead, Program Manager of Outreach, PG County Department of Social Services, picking up lunches and hygiene bags for 50 homeless persons on Friday, April 17, 2020. Lunches were also packed and provided on April 24, 2020 and May 1, 2020. CUMC continues to make more than 100 lunches each week for this effort.
Volunteers from the Cheverly Emergency Response Team Collecting Items Donated from Community Members on March 28, 2020. Donated items will go to people in need.
Faith is a Lifetime Journey
Children are invited to grow as Christ followers each Sunday. Young and old alike, praise the name of the Lord.
WELCOME
Worship with us
10:00AM
Sundays
Pastor Lillian Smith
​
2801 Cheverly Avenue
Cheverly, MD 20785
301-773-1314