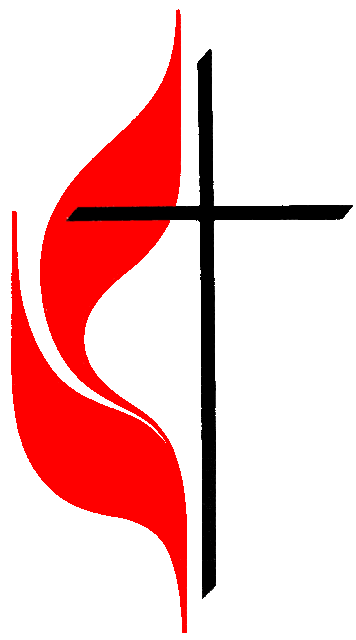 We are a church in the heart of the community,
with the community in its heart.
Cheverly
United Methodist Church
"The Church in the heart of the community with the community in its heart"
​
Camp Meeting 2021

Sunday, July 11, 2021
Mercy's Well
10AM in the Parking Lot


In event of rain, worship will be in sanctuary




Blackwood Quartet
Saturday, August 7 at 6PM in the Parking Lot
Happy Father's Day
​
10AM Live Worship in the Parking Lot
and on Facebook and YouTube
​
​
​
1PM Service
sermonbyphone: 301-279-0567
​
​
The Road from Palm Sunday to the Resurrection
Sarah and Dave pick up their Palms in the parking lot! Hosanna!
2021 Commitment to Mission and Ministry
​
Now is the time to sign up for ministry and mission. Please click on the links below to volunteer for ministry and pledge financial support for God's ministry. For more information, email pastor@cheverlyumc.org
​
2021 Ministry and Ministry Committment Form - Please complete using this link

https://docs.google.com/forms/d/e/1FAIpQLSfc5KQA4kpa4ISmWrP3Tq4R95xSN-6pT7d7r4WJReW1ucug-A/viewform?usp=sf_link

2021 Pledge Form

​
​
Fridays of Prayer and Fasting

1. Repentance for personal, congregational, corporate and national sins and God's forgiveness

2. For God to destroy this Coronavirus - God, we thank you that at the name of Jesus every knee will bow and every tongue confess that Jesus is Lord. That includes this virus (plague) . A prayer: "Coronavirus, bow to the Christ and cease from your plan, in the name of Jesus. Heal our land Lord. Please heal our land."

3. Continued Healing for Michelle Harrison, and (lift up others now)

4.Comfort for those who mourn

5. Comfort for the Intentional Campus Ministry Community that experienced the suicide of a student. Please pray for the student's parents, housemates and families, staff and ministers.

6. Protection and salvation for family,
friends and loved ones.

7. Strength and protection for all front line workers - Doctors, nurses, hospital staff, fire departments, police, etc.

8. God to heal this land of violence, hatred, terrorism, racism, etc.

9. Wisdom, Knowledgement and Discernment for all of our elected officials

10. Protection for this nation, our communities, our elected officials, our families

11. God's will be done in and through Cheverly UMC
​
12. Relief for Texas residents after the power outage and extreme cold.
Closing Prayer: (by Dick Eastman, Pres. Evey Home for Christ.)
Father, I ask for open hands to minister the gospel. Father, I ask for open doors to spread the gospel. Father, I claim open minds to receive the gospel. Father, I claim open hearts to embrace the gospel. Father, I claim open heavens that the gospel may run swiftly.

Save us from weak resignation
to the evils we deplore.
Let the search for thy salvation
be our glory evermore.
Grant us wisdom, grant us courage,
serving thee whom we adore,
serving thee whom we adore.
"God of Grace and God of Glory" by Harry Emerson Fosdick,
United Methodist Hymnal, 577, verse 4.
Cheverly UMC Presents
"A Taste of Cheverly with Cheverly Chefs
Valentine's Day Meal
February 14, 2021
Katie Enterline from "The Grateful Table
​
Menu:
​
Seared Scallops with Lemon Butter Sauce or Oyster Mushrooms w/ Lemon Butter Sauce (Vegan Option)
Baked Risotto (Bacon, Pea, Parmesan)
Chocolate Molten Lava Cakes
Photos from the cooking class coming soon! We have a whole new class of new chefs who have learned from one of the best. Thanks, Chef Katie.
Valentine's Day Zoom Cooking Class
Newly Released Book featuring a chapter written by Pastor Lillian
Conversations about Racism and the United Methodist Church
​
A book discussion about "I'm Black. I'm Christian. I'm Methodist"
​
January 19, 2021
2PM
To register:
​
When Love Came Down Family Art Workshop -
"Light of Our World"
Family Advent Craft Workshop
December 19, 2020
​
Stained Glass Candle Craft Activity
​
Using the "stained glass" candle craft activity, we explored Hope, Joy, Love and Peace and the light of Jesus for the example for the world. The scripture was from Romans 8:24 "For in this hope we were saved. But hope that is seen is not hope at all. Who hopes for what they already have?"
​
Families gathered together creating family candles while exploring how Jesus has brought light into their lives, and the encouraging meaning behind the apostles' message "in this hope we are saved." Ms. Marci Matthews, will lead the zoom session. She recently graduated from Wesley Theological Seminary with a Master of Arts Degree, with an emphasis in Arts and Theology. The suggested donation for the workshop is $10 per family. Participants can get their own craft supplies. Craft packets will also be available for pick up by participants located in or nearby Cheverly.
​
​
Adult Sunday School
Sunday @

1PM
No Class on Sunday, April 5, 2021
How to Fight Racism: Courageous Christianity and the Journey Toward Racial Justice
​
To connect to the zoom class, visit the link in the column to the right.
​
Join Zoom Meeting
https://us02web.zoom.us/j/86448889264?pwd=cEJRTmt1L1U2elF4eWtvZ0MxaUxxUT09
Meeting ID: 864 4888 9264
Passcode: 184445
One tap mobile
+13017158592,,86448889264#,,,,*184445# US (Washington DC)
+13126266799,,86448889264#,,,,*184445# US (Chicago)
​
​

To see the additional videos that were discussed in previous Zoom Adult Sunday School study classes on Racism, learn more specifics about Drive-In Worship or other activities, go to: www.cheverlyumc.org- Conversations on Race page.

​
​
​
Stop Asian Hate Vigil in
Legion Park
March 27, 2021
Above: Town Councilmember Amy Fry welcomes everyone to the vigil she organized. Below: PG County State's Attorney, Aisha Braveboy encourages those present to Stop Asian Hate. CUMC Member Dottie Li, County Council Rep. Jolene Ivey and Pastor Lillian also participated.
Musings on the Eve of March: Bible Study Zoom Bombed on the Last Day of Black History Month..Racism is Alive in Living Color
By Rev. Dr. Lillian C. Smith
Pastor, Cheverly United Methodist Church
February 28, 2021
​
​
"Hmph. Hmph. Hmph," my mother said quietly. We were sitting together at the dining room table observing our usual Sunday routine. Usually, she sits quietly and says nothing, but this time was different. I asked, "What's the matter Mom?" She replied, " I'm just thinking about those people….."
​
On Sundays she sits with me as the pre-recorded worship service streams online. I host the chat room and communicate with worshippers. Then, later, she sits in on our Adult Sunday School Class. We are studying "How to Fight Racism: Courageous Christianity and the Journey Toward Racial Justice," based on the book by Jemar Tisby. Discussing the Imago Dei, we had just engaged the scripture, Genesis 1: 26-27.
Genesis 1: 26-27 (Common English Version)

"Then God said, let us make humanity in our image to resemble us so that they may take charge of the fish of the sea, the birds of the sky, the livestock, all the earth, and all the crawling things on earth. God created humanity in his own image, in the divine image God created them, male and female God created them."
​
We had turned our attention to the practical ways to combat racism, as identified in Tisby's book. Tisby, in chapter 2, offered the following three practical suggestions to combat racism.
​
Teach what the bible says about Race and Ethnicity

Learn Theology from the Disinherited

Treat Racism as a Sin
​
We had just discussed the first two practical suggestions when things went awry. I posted our Bible study information on our website and sent the information through email with the prayer that more people would become involved in the conversations on race and faith/religion. I was glad to let new people in to join the call. My suspicions grew when 16 others joined. They listened then took over the call with language too disrespectful to repeat. Remember, my 92 year old mother, members of our church and guests to Cheverly UMC were on the call. This decision, by these hackers, to disrupt our discussion strengthens the need to address these issues and for the church to take the lead. Zoom hacking, best known as Zoom-bombing is a federal offense and when caught, can be prosecuted. The legal system will address this side of the issue but we as believers in Christ must address the souls of people who engage in the privilege of remaining ignorant, leverage God's Word and the actions of His people to create harm, and miss the opportunity to live out God's purpose in their lives because they are not open to the possibility that all of us have something to learn and each of us is accountable for doing such.
​
Cheverly United Methodist Church is committed to helping people talk about issues of racism, prejudice, white supremacy, internalized oppression and God's love for everyone regardless of language, ethnicity, color, walks of life, etc. These types of conversations are not new for us. What is new is a heightened level of hatred spewed at my bible study class earlier today. This multicultural congregation is known as the church in the heart of the community with the community in its heart. We serve, love, feed and help the community weekly.
"Those people", my 92-year-old mom referenced, were not the people who required her, as a child, to sit in the movie theatre balcony, in Easton, MD, because she was Black. "Those people" were not the ones who would not allow her to complete her Master's Degree at the University of Maryland, because of her color. She would have to do that at Columbia University in NYC. "Those people" were not the individuals who, angered by the thought of desegregation in Lamar, SC, threatened the lives of African American teachers who were going to have to leave the high school where Black students attended; to go to work at the former whites only high school. The danger was so severe that those teachers had to be accompanied by National Guardsmen. The threat of buses being turned over, or worse, burned, was real.
​
No, "those people," to whom my mother referred, were those we encountered on Sunday. The face of one anglo male, dressed in a red and white striped shirt shown on the screen. He sat looking at us while he ate what appeared to be potato chips. While he looked at the Bible study members, we heard voices and recorded messages. The screens of the other callers were not turned on.
"Those people" my mom talked about are criminals. They said things, like, "Shut the f up….Dumb black, and more." " Those people" had somehow hijacked control of the call. The only way to get them off was to end the call.The perpetrators' intent appeared designed to dehumanize, disrespect and intimidate the persons in the class. Intentions do not always garner the outcomes desired.….
​
Yes, "those people caused problems." I, the pastor/shepherd of this congregation, do not like nor tolerate her sheep being bullied and disrespected by anyone but especially not racist individuals. I was angry these people had nothing better to do with their time but to Zoom bomb a Bible study? Really? A Bible study?
​
Racism is alive and growing. Lest we forget, the prayer meeting at Mother Emanuel AME Church in Charleston, SC, where believers were massacred because of their color. Lest we forget, the recent destruction and burning of Washington, DC church "Black Lives Matter" signs. One of those churches was my childhood faith community, Asbury UMC.
"Those people" disrupted our plans but their plans were disrupted as well. We were not intimidated and are not afraid. Contrary to their plans, we completed our work for the day. Those people spoke their foul language and received my call for the forgiveness of their action and the healing of their minds and souls. What they heard was….
​
"If you died today, where would you go? "Hell is real."
​
"You are not bothering me. Your soul hangs in the balance and I'm praying that God will have mercy on you and change your heart."
​
"Is this what your church teaches you?"
​
You see, it is possible they never learned everyone is created in the image of God and I wanted them to know the error of their ways before they met their Maker face-to-face. Maybe, they grew up in and/or currently attend church. Who knows!
In our Bible studies we are learning that churches have been complicit in supporting racism, intentionally and/or through silence. Churches represent communities of humans trying to live the faith walk, teach the truth, and hold the community responsible for growing in their faith, knowledge and in service.
​
You see, Jesus loves everyone.He died for "those people" too.It appears, those people don't realize their hatred, harmful to others will eventually cause them to self-destruct. History has shown, those people cause destruction but they will not remain unscathed.
Don't get me wrong, I hope and pray the authorities will find and deal with these individuals. I pray God will touch and turn their hearts around so that those people do not pass on their hatred to generations yet unborn who will, in turn, inflict harm on generations unborn in my family and the families of people I love and serve in ministry. This nation has inherited a quagmire of racist hatred that threatens to destroy this nation even today.
​
Let none of us be "those people!" Let us work and pray for better. Laws alone won't stop this evil cancer of racism upon our nation. We need God's help. The world needs your prayers.
​
Let's be clear. No longer can people of faith be quiet in the face of racism, even if it appears in our families, schools, neighborhoods or in our jobs. We can't cower and hide our heads in the sand. We must meet the challenge head on.
​
You see, "those people'' cannot have the last word. Too many of my ancestors experienced too much for me to be quiet. From the newly enslaved ancestor who was thrown off the ship and told to 'sink or swim' because he would not easily submit to the horrors of slavery; to the numerous others who withstood unspeakable dishonour, degradation and disrespect, armed with God's strenghth and knowlege that God made them somebody too.
​
Too many people of various colors and ethnicities have prayed, marched, risked their lives and worked for the vision of God's beloved community. You see, those people do not realize that in order to hate people to the extent that they demonstrated today, there must be a deep hole in their souls, and only Jesus can change the situation. Their behavior reflected more on their depravity than on any sense or message of inferiority they attempted to project on the class members. They need help.
​
Our class may not have been able to talk about the third practical step, and that is ok. On the last day of Black History Month, our experience taught us, all too well, about the sin of racism, the power of privilege and the danger of ignorance. Racism is alive and well and needs to be eliminated.
"Hmph. Hmph. Hmph." "What's the matter Mom," I asked. "I'm just thinking about those people." Beloved, tonight, I'm thinking about those people too. What about you?
​
Whether on-site or virtual, church is still open, alive and serving Christ and the Community
FAITH FORMATION
OPPORTUNITIES
Jesus is the Lamb of God
Easter Message from Bishop LaTrelle Easterling
April 2, 2021 | "Hallelujah anyhow!"
As they entered the tomb, they saw a young man, dressed in a white robe sitting to the right side; and they were alarmed. But he said to them, "Do not be alarmed; you are looking for Jesus of Nazareth, who was crucified. He has been raised; he is not here. Look, there is the place they laid him. But go, tell his disciples and Peter that he is going ahead of you to Galilee; there you will see him, just as he told you. So they went out and fled the tomb, for terror and amazement has seized them; and they said nothing to anyone, for they were afraid.
- Mark 16:5-7
Beloved:
There are times when the language of the atmosphere speaks to the deepest conundrums of our lives. The language of the atmosphere is music, and there is a song, "God is Good," that has carried me through the past few weeks. It is a simple song, but the message is an instructive invitation to live our faith out loud. The lyrics by Jonathan McReynolds are:
"May your struggles keep you near the cross,
May your troubles show that you need God,
And may your battles end the way they should,
And may your bad days prove that God is good,
And may your whole life prove that God is good."
The song speaks of the battles, struggles, and bad days life often brings, and yet it also invites us to live through them, proclaiming that God is good – that God is good. Those lyrics move me significantly in this season because there is no way to pretend that we are not still living in difficult times. Every day brings news of more loss. Each week opens the door to a greater distortion of the truth. Each month chronicles more delay, another postponement, another expectation unfulfilled. The pain is real and unrelenting at times and there is no veneer that will offer a Hollywood ending.
The events of the tomb, as told in the Gospel of Mark, do not provide a very satisfying ending, either. The narrative begins in concert with the other resurrection stories as we see the women approaching the tomb to care for Jesus's body. They arrive and find the heavy lifting literally accomplished and they are greeted by an angelic figure who offers comfort for their fear and an answer for their unasked question.
"Do not be alarmed; you are looking for Jesus of Nazareth, who was crucified. He has been raised; he is not here."
But, unlike the narrative in Matthew, the women do not leave the tomb with joy after encountering the risen Christ. In the Markan telling, they flee "for terror and amazement had seized them; and they said nothing to anyone, for they were afraid." In the shorter version of Mark, which scholars believe is the most accurate ending of this synoptic Gospel, fear seems to have the final word.
And yet, this Easter story is perhaps exactly what we need at this moment. Easter was not a triumphal moment in the lives of the early followers. Easter was a faith-testing, fear-inducing cataclysmic encounter. Easter is not a quaint service filled with lilies and new patent leather sandals and hallelujah choruses. Easter is a revolutionary belief in a scandalous Savior who breaks into human history and redeems it despite present circumstances. The women flee, which is a very human response, and they do not encounter another event that will transform their consternation to celebration. The only means available to them is their faith in God. The God who brought Jesus into their midst against the plans of the empire; the God who empowered Jesus to perform miracles; the God whom Jesus testified to is the God they must now trust. The only antidote to their fear is faith.
We have yet to emerge fully from the grips of the coronavirus. The toll it is taking on families, communities, and the economy is still palpable. Our faith communities continue to wrestle with the complexities of in-person worship. Violence is still prevalent in our streets, whether that is evidenced through random gun violence, attacks on Asian-Americans, or the conflicts gripping the globe. The pandemic of racial unrest and injustice is yet before us, most significantly as Derek Chauvin stands trial for the death of George Floyd. The denomination continues to postpone our global and jurisdictional gatherings, further frustrating our quadrennial calendars. As much as we would like for there to be an event that brings all of this to a pleasant conclusion, no such event is coming. And many stand afraid.
Our faith in God, the God who has never left nor forsaken us, the God who has proven faithful in every circumstance heretofore, the God who has continually made a way out of no way, will once again make a way for us. We stand on the promises of God – not human events. As Father Richard Rohr teaches, "Suffering, of course, can lead us in one of two directions. It can make us very bitter and close us down, or it can make us wise, compassionate, and utterly open. Our hearts open either because they have been softened, or perhaps because suffering makes us feel like we have nothing more to lose. It often takes us to the edge of our inner resources where we 'fall into the hands of the living God'." (Hebrews 10:31). In the words of the song, our struggles keep us near the cross.
Even as the cancer diagnosis continues, we know that God is with us.
Even as the job offer has not yet come, we know that God is with us.
Even as the marriage ends in divorce, we know that God is with us.
Even as the date for the vaccination continues to be pushed back, we know that God is with us.
Even as we are not able to gather in our sanctuaries for another Easter celebration, we know that God is with us and that God is good.
Even as the vicissitudes of life continue to be what they will always be, may we yet extol and proclaim that God is good. May our faithfulness never waver, and may even our bad days prove that God is good, and may our whole lives prove that God is good.
Christ is risen, Christ is risen, indeed!
Hallelujah anyhow!
God is good!
Blessings and peace,
Bishop Easterling
Lillian Smith is inviting you to a scheduled Zoom meeting.
Topic: Wednesday Evening Bible Study
Time: Jan 27, 2021 07:00 PM Eastern Time (US and Canada)
Every 7 days, until Mar 10, 2021, 7 occurrence(s)
Jan 27, 2021 07:00 PM
Feb 3, 2021 07:00 PM
Feb 10, 2021 07:00 PM
Feb 17, 2021 07:00 PM
Feb 24, 2021 07:00 PM
Mar 3, 2021 07:00 PM
Mar 10, 2021 07:00 PM
Please download and import the following iCalendar (.ics) files to your calendar system.
Daily: https://us02web.zoom.us/meeting/tZMlceupqjwuG935Cgk6qOJ42sE0PvX2G3_8/ics?icsToken=98tyKuGvpj0oG9CStBiORpwEGo_oa-vwiGZbjfoOyTziCHZCTSmiZPFnYoJpKIr3
Join Zoom Meeting
https://us02web.zoom.us/j/87862147419?pwd=THI3VGZMYnE2OXNGbHVtSmw0SkRYQT09
Meeting ID: 878 6214 7419
Passcode: 587154
One tap mobile
+13017158592,,87862147419#,,,,*587154# US (Washington D.C)
+19292056099,,87862147419#,,,,*587154# US (New York)
Dial by your location
+1 301 715 8592 US (Washington D.C)
+1 929 205 6099 US (New York)
+1 312 626 6799 US (Chicago)
+1 253 215 8782 US (Tacoma)
+1 346 248 7799 US (Houston)
+1 669 900 6833 US (San Jose)
Meeting ID: 878 6214 7419
Passcode: 587154
Find your local number: https://us02web.zoom.us/u/kdCu9cwdVt
​
​
Ministry in Action in 2020
​
Your giving helped build affordable housing in Hyattsville, MD at Ager Road UMC
June 2020
Neighbors Helping Neighbors
11/21/2020
On Saturday, November 21, 2020, the church parking lot was filled with activity as the Boy Scouts, Cheverly Emergency Response Team, Vice Mayor Kayce Muneyah, Town Administrator Dylan Galloway and Cheverly UMC gave out food to neighbors. Cheverly United Methodist gave out 12 turkeys, sandwiches, apples and sweet potatoes to neighbors. Thanks to Benny's Produce, Ann Barsi, The Gardenhours and Sheila Miller for their efforts in this ministry outreach.
​
In the morning, the Boy Scouts picked up groceries donated by neighbors. They sorted and bagged the food for distribution in the afternoon. Over 45 families were served through this food give away.
​
Never doubt what your giving makes possible. We are so blessed to have a parking lot and church building out of which we can do ministry.
Cheverly UMC in Mission in Mexico
You can learn more about the ministry of 'Give Ye Them to Eat' by watching this video created by the Chapelwood UMC
Life After the Flood - Let's Help Our Neighbors
Gift Cards and Flood Buckets
Neighbor Helping Neighbor Flood Relief
A flash flood caused major damage in the homes of numerous Cheverly residents. Cheverly UMC and numerous neighbors are coming together to help families recover. The Han and Hamilton Families each received funds on Wednesday, September 23, 2020.
Each family received:
$500 in Lowe's Gift Cards
$100 in Grocery Gift Cards
$50 Target Card
​
The Squire and Randall Families received funds on October 6, 2020. They each received a mixture of grocery store and home improvement store $350 gift cards
​
Additionally, meals were delivered to numerous flood victims.
​
This effort continues. To help out, please donate gift cards to the church. To date, Lowe's gift cards have been purchased through Amazon and the Lowe's site. For more information call the office at 301-773-1314
​
Cheverly UMC in Mission Outside the Church Walls through Financial Support of Missionaries Miguel Mairena and Nan McCurdy who serve in Mexico.
Han Family
Hamilton Family
Community Partnerships in Action
Cheverly UMC & Cheverly Emergency Response Team Food Give-Away
September 16, 2020
Randall Family
Squire Family
No Photo
CERT Chairperson, Marvely Nettles, being surprised by the Channel 7 recognition for her efforts and leadership.
CERT & Friends celebrate the $2,000 check from Eastern's Automative Group to aid the CUMC/CERT food on-going outreach
County Rep. & Pastor Lillian taking a break from passing out information. The Representative from the Office of Community Outreach distributed Census and Voter Registration information.
Food for a Give-Away at Cheverly Village Apartments
December 2020
Feeding God's People
CERT & Cheverly UMC Community
Food Give-Away
To Date:
More than 903 Bags of Groceries
Given to Families In Need
​
Sandwiches/Meals Prepared for Distribution to Homeless Neighbors and DC Ministry Partners as Part of Coronavirus Outreach
2020-
5,306 Sandwiches
5,141 Lunches
2021
1,992 Lunches
​
Thanks to the United Methodist Men for their generous donation of meat, cheese and snacks to last a few weeks. Thanks to the CUMC

youth and their families for preparing peanut butter and jelly sandwiches for meals. Thanks also to Ruth, Janet, Marvely, and SachaJane
​
To give to this effort, hit the donate button at the top of the page and designate Coronavirus Outreach
Each week, donations of meat, cheese, chips are always needed and appreciated. To donate, please contact pastor@cheverlyumc.org to coordinate drop off of supplies or leave the items in the refrigerator.
​
​
Chris, Nigel and Pastor Lillian taking a photo after picking up 53 boxes of produce and multiple crates of milk from Community UMC in NE, DC. The three packed cars of food were distributed to the Cheverly Community on July 18, 2020 in the Church parking lot and at Cheverly Station.
Songbird and Author, Doreen Vail leading worship in the parking lot on July 19, 2020
In Need of Food
Call
Help-By-Phone Food Pantry Number
301-699-9009
Hours: M, T, W, F from Noon-2PM
In Case You Missed Last Sunday's Worship Celebration. Videos from previous Sundays can be found on the Chevery UMC

YouTube and Facebook Pages

.
Cheverly UM Women feeding families at Gladys Noon Spellman Elementary School
Sandwich Making Fall 2020
Summer Worship Series with Doreen Vail
July 19, 2020
UMC in Mission
Coronavirus Crisis
For more info visit the "Opportunities to Serve Page."
Cheverly UMC United Methodist Women, worked with Mirna Castillo to help feed Glady Noon Spellman Elementary families on July 22, 2020
Mr. Donald Whitehead, Program Manager of Outreach, PG County Department of Social Services, picking up lunches and hygiene bags for 50 homeless persons on Friday, April 17, 2020. Lunches were also packed and provided on April 24, 2020 and May 1, 2020. CUMC continues to make more than 100 lunches each week for this effort.
Volunteers from the Cheverly Emergency Response Team Collecting Items Donated from Community Members on March 28, 2020. Donated items will go to people in need.
Faith is a Lifetime Journey
Children are invited to grow as Christ followers each Sunday. Young and old alike, praise the name of the Lord.
WELCOME
Worship with us
10:00AM
Sundays
Pastor Lillian Smith
​
2801 Cheverly Avenue
Cheverly, MD 20785
301-773-1314